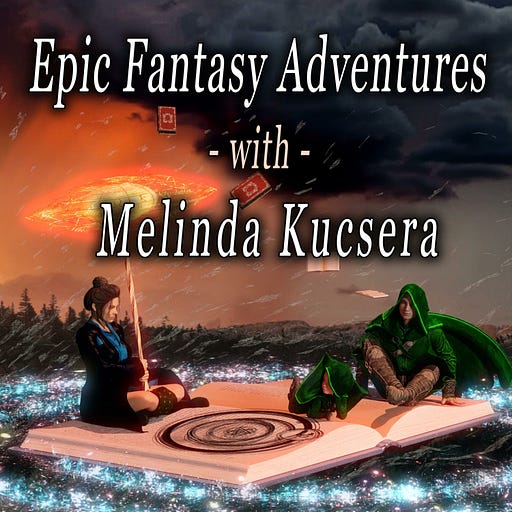 Nov 27, 2022 • 15M
The Deep Lore: What Liles Beneath the Curse Breaker Series?
I am Melinda Kucsera, an indie fantasy author and I narrate chapters from my adventure books, talk about other fantasy books and shows and try my best not to get derailed by the shenanigans of characters who are supposed to be fictional, but they don't stay within the pages of my books. I tell all their secrets and what trouble they get into in between books. Support this podcast: <a href="https://anchor.fm/melinda-kucsera/support" rel="payment">https://anchor.fm/melinda-kucsera/support</a>
I'm Melinda Kucsera, your epic fantasy author, and today, we're diving into some of the lore that lies beneath the Curse Breaker series, the His Angelic Keeper series and the Robin of Larkspur series.   
What's in this episode?   
What happened to the magic? 

Why is history personified? 

Who are the 3 goddesses of time? 

What is history's relationship with them? 

What does the personification of history look like? 

Why talk about the lore now? 

news about Rogue Ranger, my next release  
Check out my books to see this lore in action!   
Sign up for my newsletter here.
Support this project on Patreon.
I hope you enjoy! Thank you for listening.
--- Support this podcast: https://anchor.fm/melinda-kucsera/support